China unveils massive rail and vehicle bridge in boost for northern Jiangsu economy
·One of the largest bridges in the world connects affluent Shanghai with industrial city of Nantong
·Travel times slashed for one of the country's fastest growing regions as part of infrastructure spending programme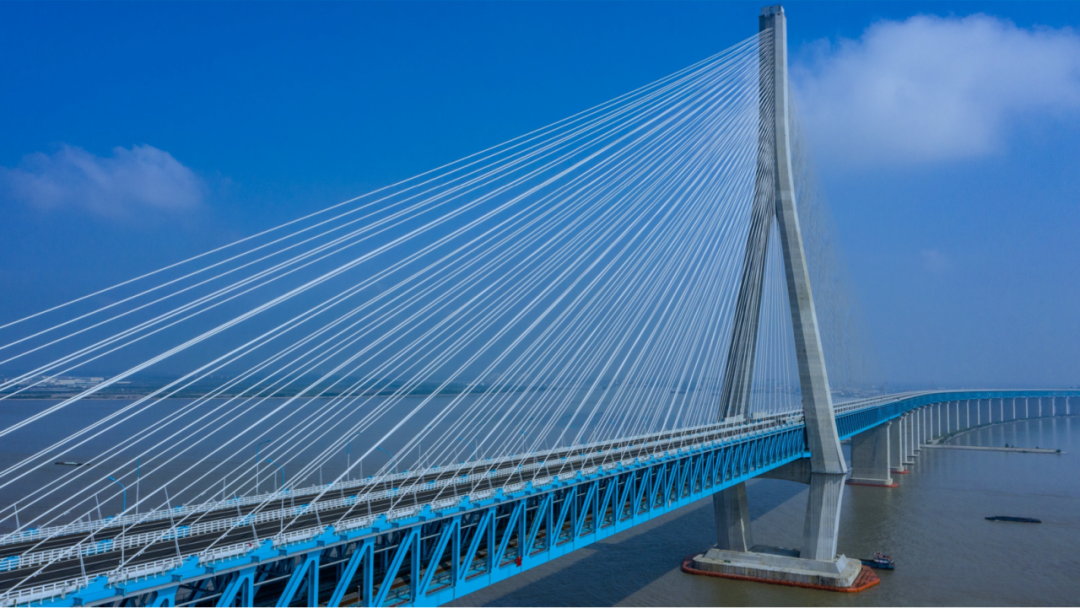 One of the world's biggest bridges opened to traffic in China on Wednesday, connecting Shanghai– one of the country's wealthiest cities – with its less developed neighbour across the Yangtze River in a powerful boost for the local economy.
The 15 billion yuan (US$2.1 billion) Shanghai-Suzhou-Nantong Bridge will slash travel times between the affluent city and Nantong, an industrial city of 7.2 million people in the northern part of Jiangsu province in eastern China.
The bridge, which took six years and four months to build, is 11,072 metres long with a main span of 1,092 metres, making it the world's first combined bridge with a main span of more than 1,000 metres. It is made of 480,000 tonnes of steel and its main pylon, measured at 330 metres tall, is the tallest among all combined cable-stayed bridges in the world.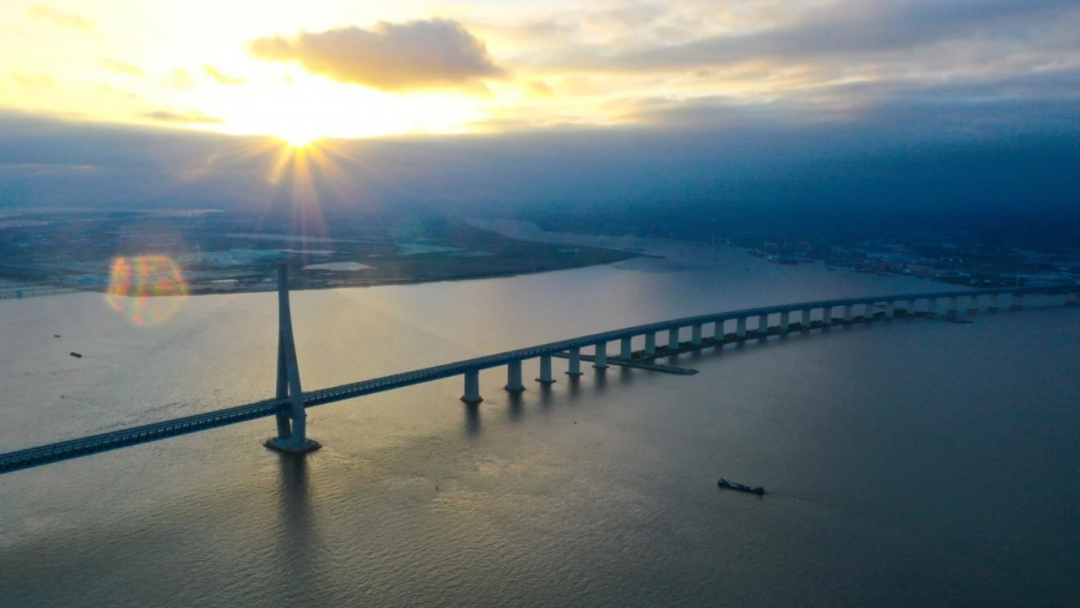 The road-rail cable-stayed bridge with the world's longest span opened to traffic on Wednesday. Photo: Xinhua

Economists said the bridge, which has a six-lane motorway on the upper deck and four railway tracks below, will help integrate northern Jiangsu province with the delta – one of China's fastest growing regions. The new railway line between Shanghai and Nantong will reduce travel time from two hours to just over an hour. Commuters who use the motorway can now travel between Nantong and the city of Wuxi in just 40 minutes.
Chen Wen, a Nanjing-based researcher who studies development of the Yangtze River Delta, said the new bridge had "landmark significance" in the revitalisation of the economy in central and northern Jiangsu. "It will enable these regions to better integrate with Shanghai and tap into [Shanghai's] resources," she told Jiangsu TV.
"This bridge has closed a gap in the railway network in eastern China that has been a snag for decades because of the Yangtze River. Now, the railway network reaches all the way to Shandong and even Beijing and Tianjin in the north and to Zhejiang and Fujian provinces in the south.
"So this bridge will give regional integration a push and help rejuvenate the economy of the coast areas [of these provinces]," she added.
Zeng Gang, director of the Centre for Modern Chinese City Studies at East China Normal University in Shanghai, said rail transport was less developed in northern Jiangsu because of its relatively flat terrain and frequent flooding. "Northern Jiangsu has been relatively slow in urbanisation and industrial development, and growth of the agricultural sector was unstable," he said.
"Unlike their wealthy neighbours in the south, such as Suzhou and Wuxi, northern Jiangsu has a reputation of being relatively underdeveloped."
Zeng said the new bridge would facilitate the movement of goods and people allowing the cities to complement each other in their development drives. "Shanghai is strong in capital, human talents and management expertise, while Nantong has plenty of land and is rich in ecological resources. They can complement one another."
Jiangsu has been keen to invest in railway projects in recent years as more people embraced rail transport especially high-speed trains, according to Zeng.
Six high-speed railway lines, at a total investment of 180 billion yuan, are currently under construction in Jiangsu, with the majority in the northern parts of the province. Besides the Nantong-Shanghai line, which opened last Wednesday, three more lines are expected to become operational this year.
Liu Zhibiao, a professor of Nanjing University Business School, said Shanghai had been less keen on railways in the past because the city had focused more on its own development. "Previously, Shanghai wanted to keep its manufacturing industries and didn't want them to be lured by other cities," he said.
"Its strategy has now changed as it strives to become 'four centres' meaning it wants to be the leader in global business, finance, trade and shipping."
The Shanghai-Suzhou-Nantong Bridge is one of the infrastructure projects undertaken by the Chinese government to give the country's slowing economy a push.
Other mammoth projects have included the Hong Kong-Zhuhai-Macau Bridge, which cost as much as 100 billion yuan to build, and the Beijing Daxing International Airport, the world's largest, covering an area of 1.4 million square metres and with a price tag of 80 billion yuan.
Zeng said that against the backdrop of a slowing economy and the Covid-19 pandemic, Beijing was expected to continue to pump billions into infrastructure building to stimulate the economy.
"It also hopes that private businesses will join in the spending spree to invest in not only traditional infrastructure but also areas like the digital economy or the so-called 'new infrastructure'. This is why the infrastructure projects were the first to restart when the pandemic began to slow [in China]."
Source URL:
https://scmp.com/news/china/society/article/3091824/china-unveils-massive-rail-and-vehicle-bridge-boost-northern
Links
[1] https://www.scmp.com/topics/shanghai
[2] https://www.scmp.com/economy/china-economy/article/3091526/shanghais-quest-be-global-financial-centre-gains-impetus-hong
[3] https://www.scmp.com/economy/china-economy/article/3075948/chinas-relaxed-land-rules-could-speed-urbanisation-offer
[4] https://research.scmp.com/discount/CIRSAVE30AL?redirect=%2Fproducts%2Fchina-internet-report-2020-pro&utm_source=scmp&utm_medium=content&utm_campaign=GME-O-alwayson-ww-scmp-internal-rev-research_internet_report_pro

编辑:周欢欢